Brahmotsavams in Hyderabad SVT from June 11

Tirupati, 20 May 2016: The annual brahmotsavams of Sri Venkateswara Swamy temple located at Himayatnagar in Hyderabad will be conducted by TTD from June 11 to 15. TTD EO Dr D Samba Siva Rao released the posters related to this annual fete in his chambers located in TTD Administrative Building in Tirupati on Friday. Dy EO Gowthami, AEO Ramesh were also present.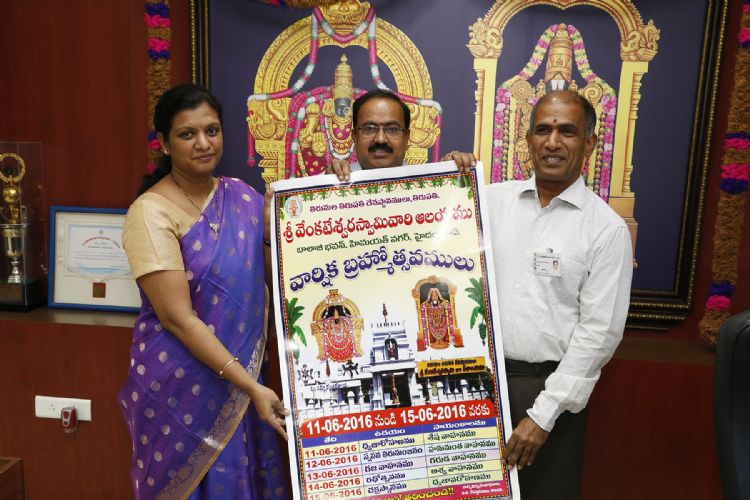 Programme schedule as follows:

JUNE 11: Dhwajarohanam, Sesha Vahanam
JUNE 12: Snapana Tirumanjanam, Hanumantha Vahanam
JUNE 13: Gaja Vahanam, Garuda Vahanam
JUNE 14: Rathotsavam, Aswa Vahanam
JUNE 15: Chakrasnanam Dhwajavarohanam




News Posted: 20 May, 2016

Be first to comment on this News / Article!




---