Jeevan Asara works with poverty, health and education

Ongole, Feb 21. Jeevan Asara should extend its services to the poor people till the end said Bapatla MP Sriram Malyadri after inaugurating the Jeevan Asara voluntary organisation in Ongole on Friday.

Addressing as a chief guest many people in the rural areas are not getting health and education services due to financial problems. Voluntary organisations like Jeevan Asara should help the poor people for improving their living standards where Government help not reachable.

Jeevan Asara Founder and Director Doctor Chitithoti Jeevan said the motive of this voluntaray organisation to help poor people and to provide better medical treatment those who are living in the villages. Some incidents forced to start the foundation with the like minded people to change the life of the less fortunate people, he added.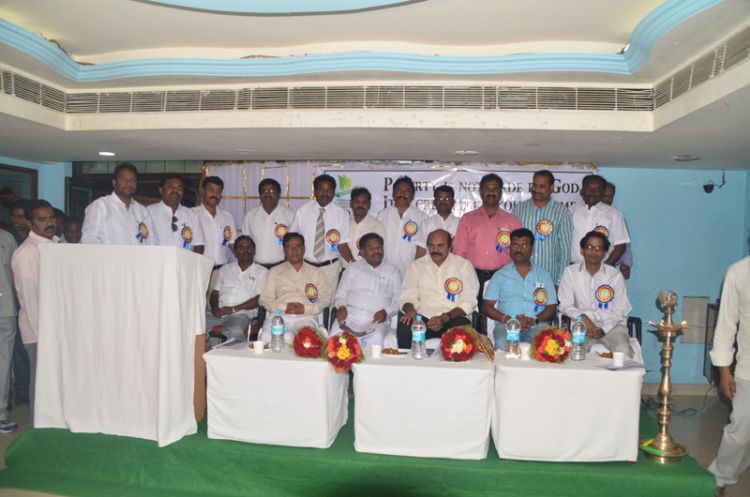 He said It was a proud moment for the Jeevan Asara organisation which works to cure diseases, education and health problems thereby trying to improve the lives of the affected poor persons.

Doctor Jeevan Chitithoti addressed the problems which arise when access to health-care services is not available, especially for deprived, excluded and marginalised people. The support and collaboration of the government, partners and International donor community has been crucial in the growth of the organisation.

Later he thanked all the participants and dignitaries who made it convenient to attend the event. Jeevan Asara organisation expresses its gratitude to the Chief Guests

Kondepi MLA Dola Bala Veeranjaneya Swamy, Doctor Sitaramaiah, Gyara Bharat, Doctor Gummadi Ram Mohan Rao, Union Bank Manager G. Uday Bhaskar, Industrialist Mannam Prasannaraju, Sobhan Babu, Chaitanya Prasad, T. Rangaiah, Sridhar, Anil, M. Rajesh Babu, Katti Kalyan for gracing the occasion and delivering goodwill messages.




News Posted: 25 February, 2015

Be first to comment on this News / Article!




---