CM praised Sidda for Darsi Development

Darsi, Prakasam Dt: Darsi constituency achieved tremendous development under the leadership of Sidda Raghava Rao, praised Chief Minister Chandra Babu Naidu. Chandra Babu inaugurated the Janmabhoomi program in Darsi in a festive setting. Environment Minister Sidda Raghava Rao developed Darsi constituency so well that it became a model for other constituencies, the CM said.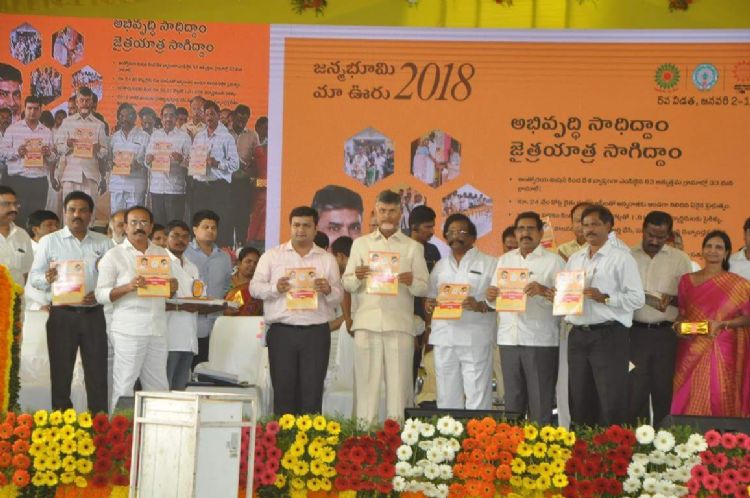 No other leader earlier developed Darsi but now Sidda did it, it is because of the leadership of Sidda and also because of the Telugu Desam Government, said Chandra Babu. Central Government divided the state without any logic and without alloting the funds but we were still able to keep growing the state in the path of development, the CM said.

Janmabhoomi program is development and being implemented to make sure the Government Schemes reach the villages and the beneficiaries at the ground level.

Sidda promised his commitment for the further development of the constituency.




News Posted: 14 January, 2018

Be first to comment on this News / Article!




---