Semi-Christmas celebrations in KV, Ongole

Ongole, December 18: The semi-Christmas celebrations organised at Kendriya Vidyalaya, Ongole on Thursday saw the students presenting a colourful account of the series of incident that led to the birth of Jesus Christ.

Students presented an impressive playlet on the importance of Christmas, the tree and the cake. The tiny tots of primary students impressed the gathering in their attire as angels. Santa Claus entertained the children.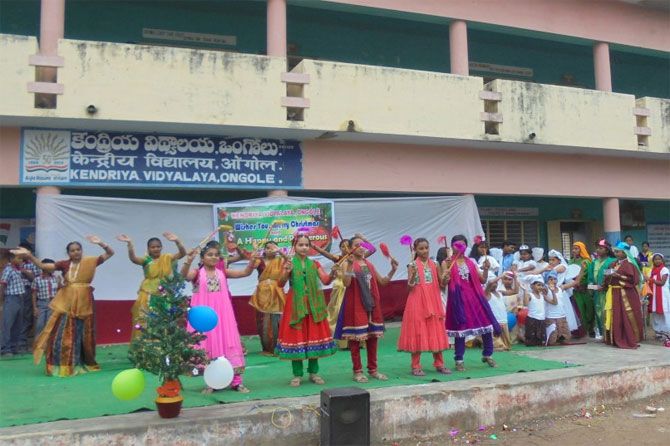 While Kendriya Vidyalaya, Ongole students donned the roles of grandfather, Virgin Mary, Joseph, the king and his associates, students from the primary sections enacted the remaining roles of cattle grazers. The audience paid rapt attention throughout the performance of the children.

Kendriya Vidyalaya principal Ch. Prasada Rao urging the students to emulate love, compassion and service. The principal also extending Christmas greetings to all the staff and students on the occasion.




News Posted: 19 December, 2014

Be first to comment on this News / Article!




---