Bank account to each family in the district

Ongole, December 8. The district collector G.S.R.K.R Vijay Kumar on Tuesday said that 6,63,000 accounts were opened in various banks under the Prime Minister Jan Dhan Yojana Scheme as against 8,60,463 families. He said that the district administration has taken steps to open bank account to every family.

The district has 23.17 lakhs bank accounts till the March 31, 2014. Upto December 31, 2014 total number of bank accounts reached to 29.80 lakhs.

During the 9 months period total of 6.63 lakhs accounts were opened and an average of 3.46 accounts for each family in the district. With this bank accounts banks deposits have increased to 14.96 crore said collector Vijay Kumar.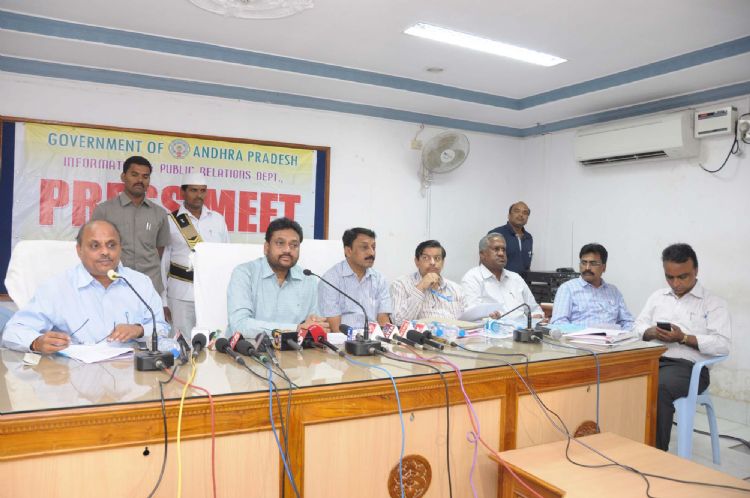 Addressing a press meet held in Ongole, he said that 2.14 lakhs Rupay cards issued to the new bank account holders. At present Prakasam district has 418 bank branches. The main intent of PMJDY is to avail banking services to the villagers within 5 kms radius.

A total of 227 bank correspondents were appointed. These business correspondents will provide banking services in the villeges if banks are not available. Very soon Financial literacy centers will started in each mandal.

The Syndicate bank regional manager Mr. C.B.L Narasimha Rao said that Rupay cards will be issued to the all the bank account holders. The account holders must operate their account once in 45 days to get the benefits of PMJDY that insurance and overdraft facility. The banks will give Rs.5000 overdraft to the customers based on their transactions, he added.

DRDA project director M.S. Murali, MEPMA project oficer K. Kamala Kumari, DRO Noor Basha, Lead Bank Manager Narasimha Rao also participated.




News Posted: 9 January, 2015

Be first to comment on this News / Article!




---