All set for Srinivasa Kalyanam at Sri Guruvaayoorappan Temple, NJ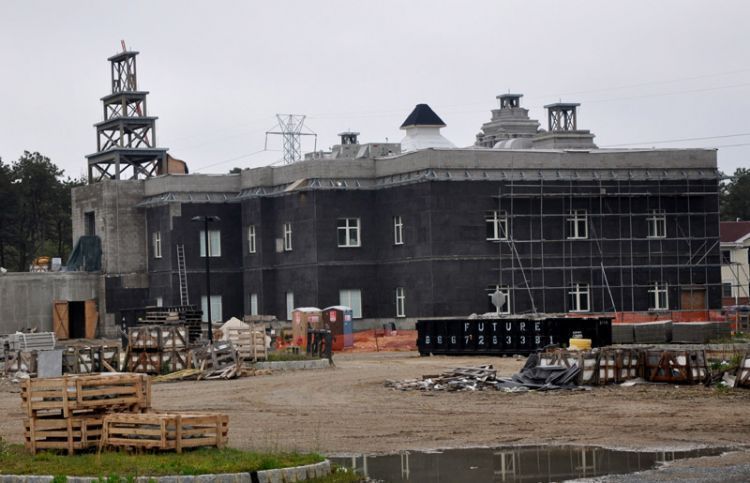 New Jersey: Preparations are almost completed to perform Sri Srinivasa Kalyanam at Sri Guruvaayoorappan Temple (Sri Krishnaji Mandir) at Morganville, New Jersey on Saturday, May 5. Several hundred volunteers are working tirelessly to make this event a memorable one.

Sri Srinivasa Kalyanam is being conducted under the aegis of Tirumala Tirupati Devasthanams in the presence of thousands of devotees with 'Srinivasa Govinda' and 'Sri Venkatesa Govinda' chants reverberating all over.

A group of archakas from TTD has arrived here and making preperations to perform the celestial wedding of Lord Sri Venkateswara in a grand way.

Lord of Tirumala Himself has manifested and granted this opportunity to perform the celestial wedding at our temple, (where his Utsava Murthys have been residing since 2010), by sending some of the priests and veda pundits who are at his service for a long time said Temple Public Relations Officer, Dr. Prem Nandiwada.

The Chairman, J.E.O, several board members and other officials of TTD are attending the Kalyanotsavam at Sri Guruvaayoorappan Temple.

All the Sevas that are done at Tirumala for Srivaru will be performed here on May 5th starting at 6.00am with Suprabhatam, followed by Tomala Seva, Archana and Kalyanam. Srivari Mahaprasadam, Tiruchanoor Ammavari KumKuma, Srivari Laddu Prasadam will be distributed.

Devotees can participate in this divine event and register at www.krishnatemple.org/srinivasakalyanam at the earliest.

The Grand opening and Maha Kumbhabhishekam of the Sri Guruvaayoorappan temple is planned to be conducted on July 1st of this year.



News Posted: 4 May, 2012

Be first to comment on this News / Article!




---