Desi girl asking "Who's to Blame"

We have known about many NRI filmmakers who proved their worth in Tollywood and best among them was Shekar Kammula. His first film, Dollar Dreams which based on American dreams of Indians was a critical success, and won him the National Film Award for best debutant director and rest known to many.

Now another Telugu talent is underway to prove her worth. Pragathi Yadhati hailed from Anantapur district has carved out a niche for herself in the world of theatre in New York ever since she landed on the shores of America in 2009.

She has appeared as lead actress in Bollywood movie "Ooops a desi" and she excelled in her role as Sonia. She also played lead roles in "Bollywood wedding", "Satire off broadway", "Baggage claim" , etc .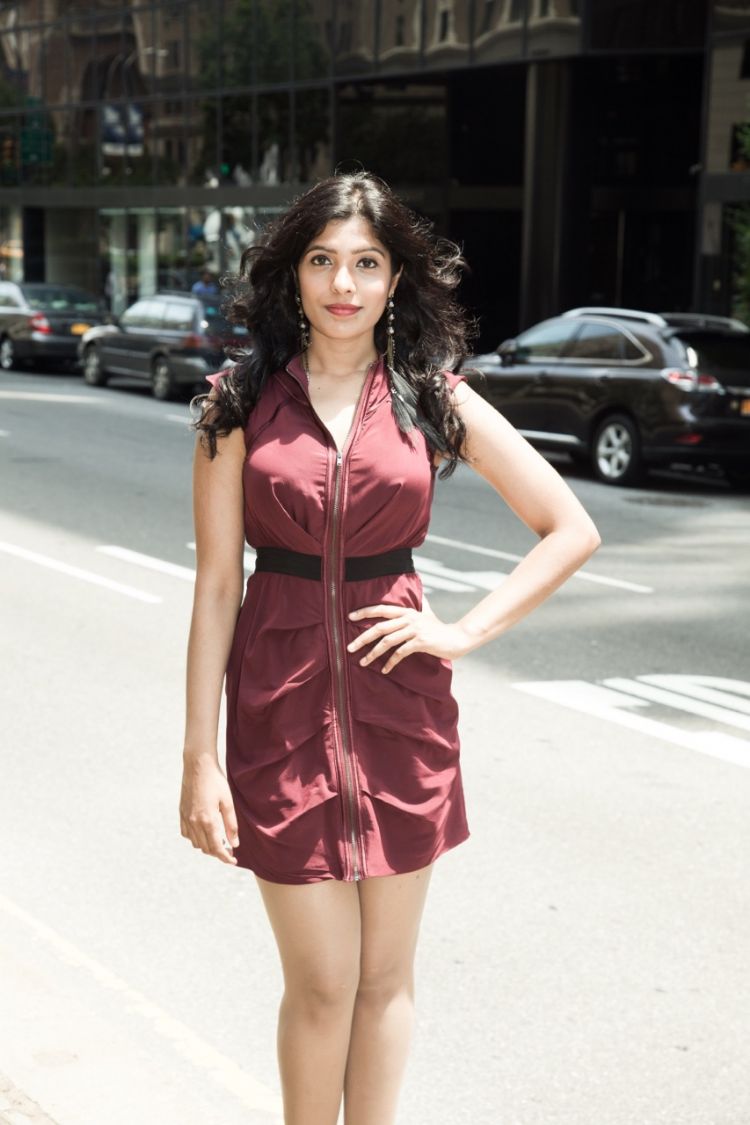 '

Pragathi Yadhati, recently graduated from the world renowned Lee Strasberg Theatre & Film Institute. Apart from appearing in films Pragathi also studied playwriting from Lyle Kessler, Marsha Sheiness and Lindsey Ferrentino. She was the winner at Writer's Collective 24 hour Playwright Marathon (2014) produced at Times Square Arts Centre.

Pragathi have recently written a full length play called "Who's to Blame" and the staged reading of the play was done at Time Square art centre with some great cast.

The play happens in one living room and it is of 90 minute length. It represents the good and bad side of our society. Pragathi is the first Telugu girl who's having her play premiering in New York City Time square.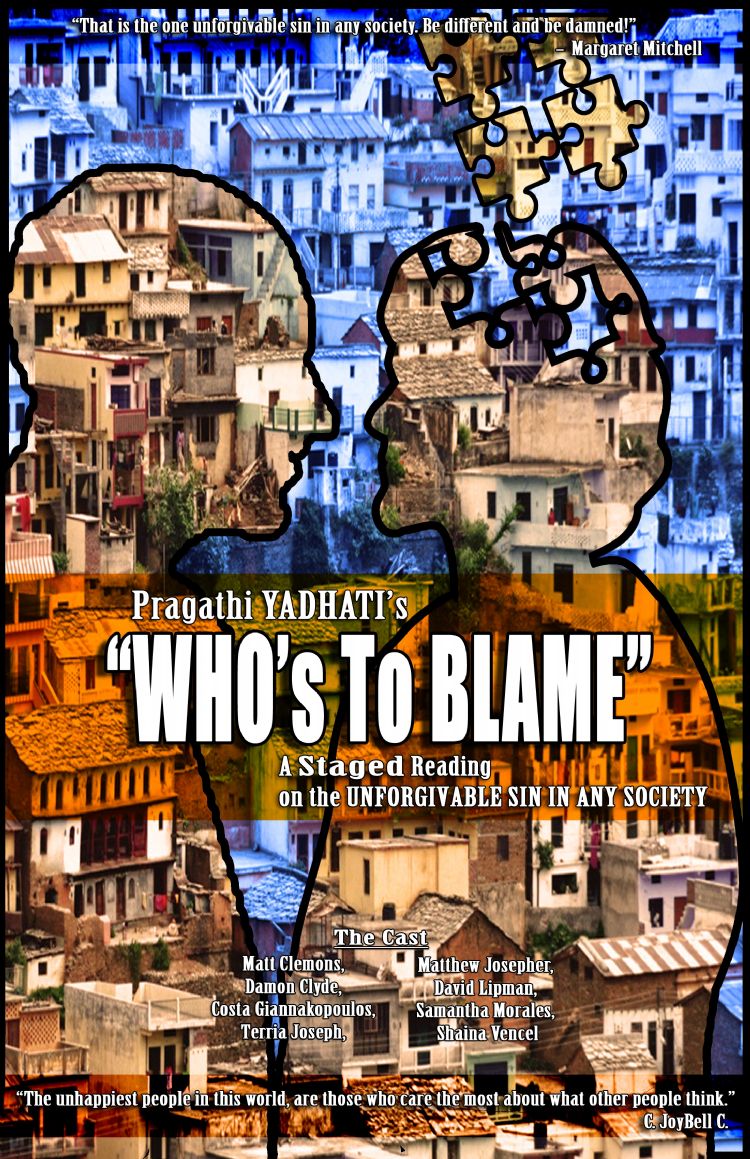 '

The play is all about a common man Raman who lives in fear of the society and is worried about what others may think about his family. He, with his wife's cooperation wants to get his daughter Priya married. He tries hard to hide his family's secret which he is afraid might ruin the chances of it from happening.

What is his family's secret? Will he succeed in hiding it and get Priya married?

How this fear of society impacts his actions towards others and what he does to resolve it forms the rest of this beautiful play with subtle humour. Pragathi is planning to do this as film and she is approaching Indian well known artists for the roles. Wishing her all the best....





News Posted: 24 April, 2015

Be first to comment on this News / Article!




---