Pic Talk: Prakash Raj's Son Turned 1

Here's the cute little Vedhant, son of popular character artiste Prakash Raj, caught posing along with his doting dad. Prakash Raj posted the picture on the occasion of his son's first birthday. Vedanth is born in February to Prakash Raj and his second wife and choreographer Pony Prakash Raj. The couple married each other in August 2010.

Prakash Raj has two daughters from his first marriage with Lalitha Kumari. He divorced her in 2009, and later married Pony Verma.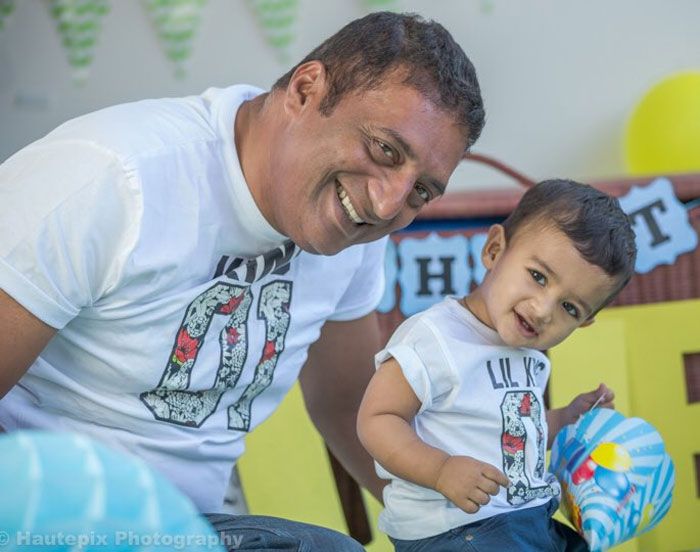 News Posted: 4 February, 2017




---