Madhusmita in Saree in Manchester marathon

Manchester, UK: Madhusmita Jena-Das an Indian woman from Odisha ran Manchester marathon on April 16th, 2023.

She ran the wearing a Sambalpuri Saree.

Running a full marathon of 42.2 km in a sari is a fantastic achievement.

She ran the full distance in a respectable time of 4 hr 50 mins.

41-year-old Madhusmita has ran many marathons and ultra-marathons across the globe in the past, and with this latest achievement of hers, that caught everyone's eye and made proud, the Odia as well as the entire Indian community in the UK.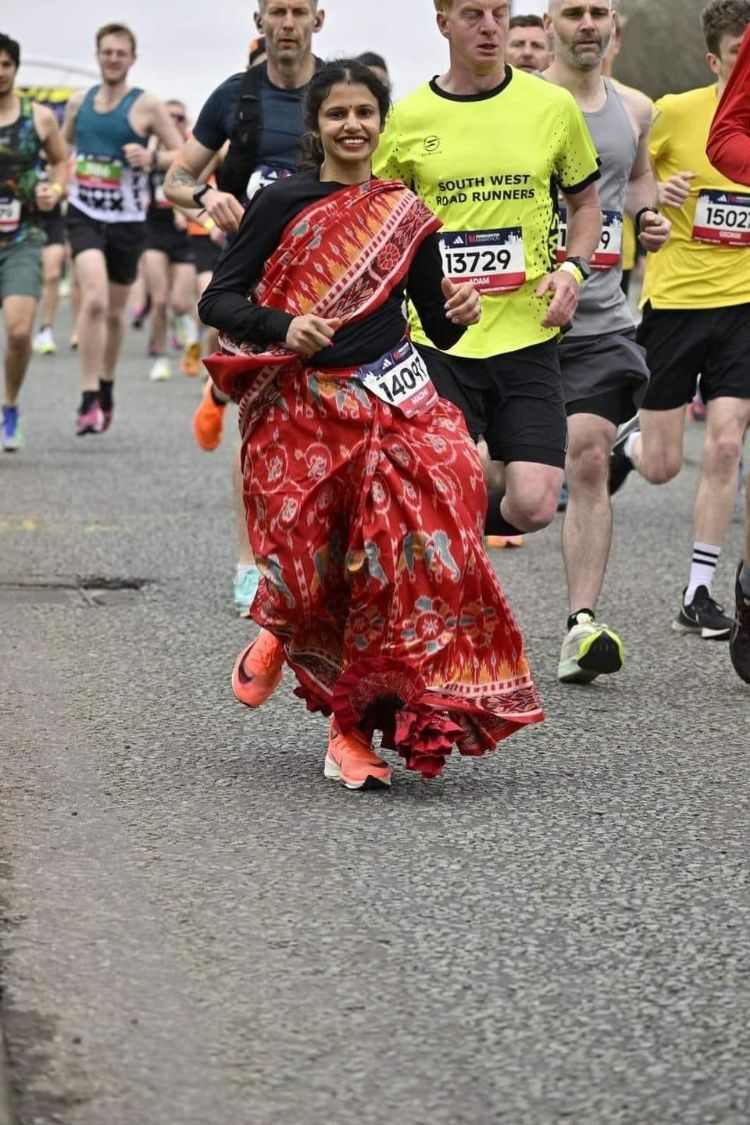 News Posted: 29 April, 2023




---