NATS conducts free dental camp

Irving, Texas: North America Telugu Association (NATS) with the motto of 'Bhashe Ramyam ' Seve Gamyam' has won hearts of many Telugu people worldwide by successfully conducting several programs promoting Telugu heritage, culture and benefiting Telugu people. Following the same heritage, the vibrant NATS Dallas chapter successfully conducted a Free Dental Screening to benefit DFW Telugu community on October 18, 2015 at South Fork Dental, Irving.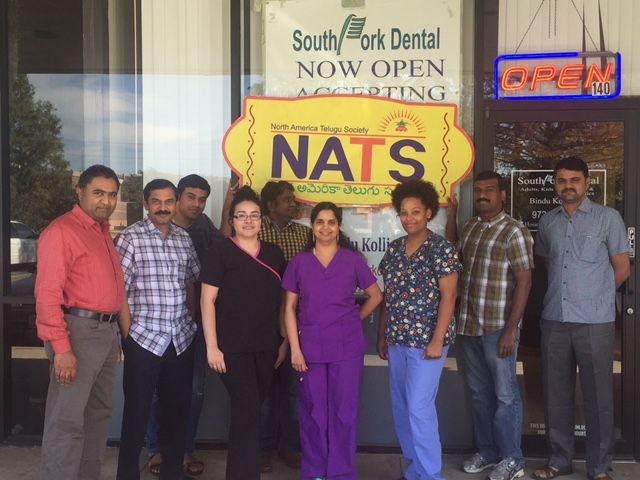 Dr. Bindu Kolli, a famous and experienced dentist in DFW area provided these dental screening services at free of cost as a community service to more than 100 people. She provided her expert advice and answered the attendees' questions patiently. All NATS Dallas chapter team members thanked Dr. Bindu Kolli for providing this valuable service through NATS for community. The NATS Dallas leadership thanked all team members, volunteers, sponsors and attendees for making this event a grand success.




News Posted: 28 October, 2015

Be first to comment on this News / Article!




---