Hyderabad gets the glimpse of World Cup Trophy

MoneyGram, a leading money transfer and payment services company, today provided thousands of Hyderabadis a chance to catch a glimpse of the world's most coveted cricket symbol, the ICC Cricket World Cup trophy, in the city. The Trophy reached Hyderabad from Mumbai, where the ICC Cricket World Cup Trophy tour was launched on Tuesday. Today the trophy was displayed at Inorbit Mall to thrill fans in the historic city.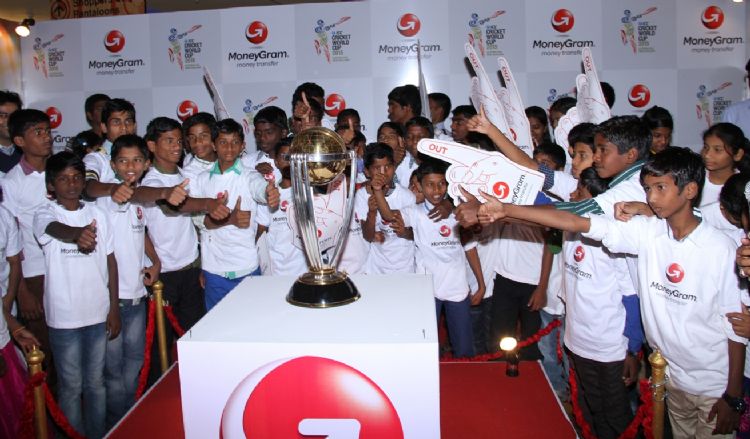 Moneygram conducted an NGO activity in the mall with 50 underprivileged children - orphaned, abandoned, destitute and other vulnerable groups from Sphoorti NGO, 'It is a matter of pure joy and delight for a cricket fan to catch a glimpse of the sport's most coveted symbol, the ICC Cricket World Cup trophy and MoneyGram is thrilled to bring the world cup trophy to Hyderabad today and associate with Sphoorti NGO for this noble cause. We trust that India's cricket fans will make the most of this opportunity to celebrate the best in cricket,' said Kaushik Roy, MoneyGram's senior regional director, South Asia.

Charming fans between December 2 and 7 2014, the trophy is travelling around the cities of Mumbai, Hyderabad, Bengaluru, New Delhi, Jalandhar and Ahmedabad.





News Posted: 4 December, 2014

Be first to comment on this News / Article!




---