Jana Dhan Yojana to be completed before January 15

Ongole, December 4. A Video Conference to review the progress in Pradhan Mantri Jan Dhan Yojana (PMJDY) was held here on Saturday under the chairmanship of P.V.Ramesh , Joint Secretary (Finance) with Additional Joint Collector and Bank officials.

He said that the banks opened 43 lakhs Accounts in Andhra Pradesh under PMJDY. He reviewed on the funds related to 13th financial commission. Chief Minister Chandrababu Naidu reviewing regularly on the PMJDY accounts status.

The district Additional Joint Collector I. Prakash Kumar said that as per status presented in the last meeting banks have opened 8,56,856 accounts under PMJDY and the rest of 3,605 acconts need to be open and have issued RuPay Cards also. Banks committed to cover the gap in issuance of RuPay cards and account opened, including of their RRBs, by 15th January, 2015.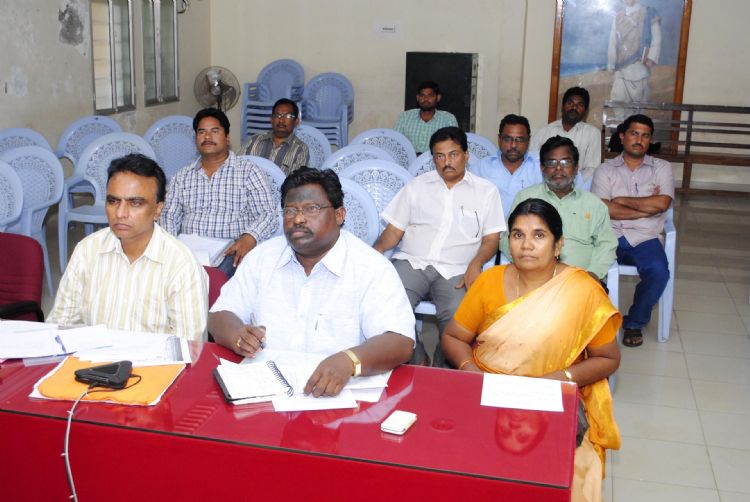 He said that Divisional level meeting with MPDOs, Tahshildars will be conducted from 6th January and separate instructions will be given to them to complete the tasks.

Banks were also asked to complete issuance of Passbook to all account holders and activation of RuPay cards. Banks agreed to complete this task by 15th January 2015, he added.




News Posted: 4 January, 2015




---